2017 JBL

players code of conduct

parents code of conduct

2017 JBL DOWNLOADS
in pdf format

JBL Information Flyer

Player Registration Form

HISTORY

2014 HIGHLIGHTS

2013 HIGHLIGHTS

2012 HIGHLIGHTS

2017 SCHEDULE & RESULTS

10/22/17
YALE 18, Harvard 17
CORNELL 12, Columbia 10
10/29/17
COLUMBIA 14, Harvard 11
YALE 19, Cornell 18
11/12/17
CORNELL 20, Harvard 8
COLUMBIA 20, Yale 12
11/19/17
CORNELL 15, Columbia 12
HARVARD 25, Yale 23
12/3/17
CORNELL def. Yale
COLUMBIA def. Harvard
12/10/17
YALE 14, Columbia 13
HARVARD 23, Cornell 22
12/17/17
#3 seed YALE vs.
#4 seed HARVARD(consolation)
#1 seed CORNELL vs.
#2 seed COUMBIA(championship)

STANDINGS as of December 10, 2017
Cornell 4-2
Columbia 3-3
Yale 3-3
Harvard 2-4


SIGN UP SEPTEMBER 24 & OCTOBER 1 at MS 56 school - 2:00pm-3:30pm or online

BACK TO SCHOOL and that signals the startof the 7th Annual Chinatown CommunityJunior Basketball League (JBL) sponsored by
MANHATTAN BRIDGE ORTHODONTICS.

LEAGUE OVERVIEW
Our league is for beginners or intermediate ballers who want to improve their game. Coaches will focus on teaching the proper fundamentals in performing lay-ups, dribbling, passing and shooting. We will also help foster teamwork and communication which will develop the athlete mentally, athletically, and socially. Ample playing time for each player is stressed so that everyone will have a game day experience!

o 8 to 12 week season with 1 practice or 1 game per week
o League Mesh Jersey or T-shirts and Awards for the championship team
o Limited to 60 kids

OBJECTIVES AND GOALS

1 - Providing a fun, healthy & nurturing environment for kids in a team sports atmosphere
2 - Through the League, we hope to promote and develop the basic values of:
3 - sportsmanship and teamwork through healthy competition
4 - self-esteem, friendship and cooperation
5 - respect for individuals - teammates & competitors
6 - love of the game

"WE CARE ABOUT OUR COMMUNITY" Hosted by the New York Rockits Athletes In Action

VOLUNTEERS ARE WELCOME: parents, experienced ballers, interested in assisting us as coaches, assistant coaches, should contact JBL commissioner KEVIN LOW at: hapkilow@yahoo.com

WHO CAN PARTICIPATE
BOYS AND GIRLS, 8 yrs thru 13, grades 3 thru 8 (limited to 60 players)

FEE: $70/CHILD includes league mesh jersey,
payable by check: New York Rockits Athletes In Action.
Or pay via CHASE QUICKPAY to: rockits@verizon.net. After payment, please send an email to: Commissioner Kevin Low, hapkilow@yahoo.com to let him know you paid. Please include the name of your child.

DATES: OCTOBER 2017 THRU DECEMBER 2017

GYM HOURS: Sundays 1:00pm-3:00pm (practice or game); times may vary +/- 30 minutes

LOCATIONS: M.S. 56 SCHOOL - 220 Henry Street; New York City

PLAYERS CAN SIGN UP IN PERSON ON PLAYER EVALUATION DAYS @ M.S. 56 SCHOOL
Sunday, Sept. 24 or October 1; 2:00PM-3:30PM. Remember to bring a completed player registration form. Registration fees in check form will be accepted. No Cash.

Sign Up Online: completed registration forms can be sent to Commissioner Kevin Low, hapkilow@yahoo.com
and fees paid via CHASE QUICKPAY (see above).

Note: if you are currently a member of the NY Rockits Youth basketball program/teams, you must still fill out a player registration form and inform Commissioner Kevin Low that you are planning to participate in the JBL. KEVIN LOW at: hapkilow@yahoo.com

LEAGUE BEGINS ON SUNDAY, OCTOBER 8. A schedule will be posted on www.asianhoops.com on/about October 4, 2017.

For more information, please email JBL commissioner Kevin Low, at hapkilow@yahoo.com.
1. Treat teammates, coaches, opponents and officials with respect, dignity, and sportsmanship at all times
2. Practice the fundamentals - dribbling, shooting, passing, rebounding and defense.
3. Listen to your coach.
4. Be patient with teammates
5. Learn the rules.
6. Play hard
7. Include your parents
8. Have FUN.
PARENTS CODE OF CONDUCT
1. Treat coaches, players and officials with respect, dignity and sportsmanship at all times
2. Be seen, not heard - nothing is worse for a player than hearing a parent booing, taunting, screaming, or making rude comments about players, coaches or officials. Offer applause and cheers of encouragement for both teams.
3. Be responsible - get your kids to practices and games on time.
4. It's supposed to be FUN - keep smiling, encourage enjoyment and participation over results.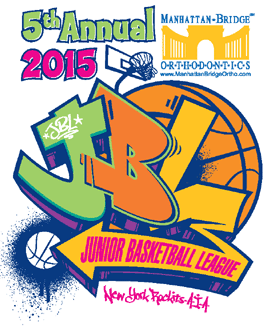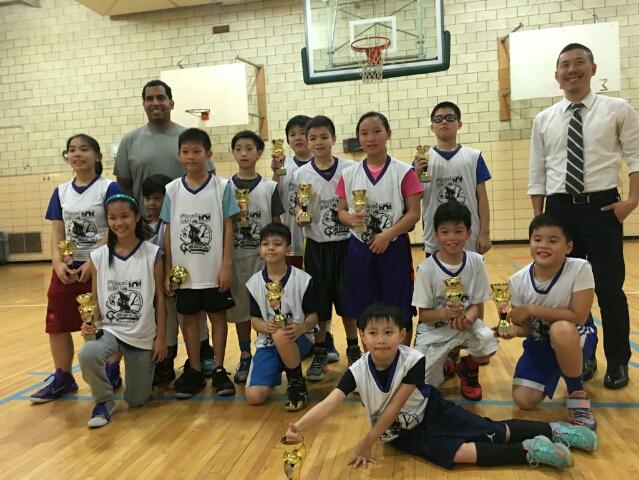 The 4th Annual Chinatown Community "JUNIOR BASKETBALL LEAGUE - JBL" sponsored by Manhattan Bridge Orthodontics concluded with an exciting finish with the Harvard team missing a last second shot at the buzzer and losing an 18-17 decision to the victorious YALE team. Thanks again to Kalvin Lee and Jenny Zhu of MBO. Also, a big thanks to commissioner Kevin Low, the coaches and volunteers for another great season. Lastly, thanks to all the parents who came out to support the kids. Hope to see all of you soon.
For more information on the JBL,
click here.
HARVARD
COLUMBIA
PRINCETON
YALE
Robert Greenberg
Jake Greenberg
Aaron Kong
Tyler Kong
Joshua Lin
Aaron Chiu
Eric Zhao
Isaac Yau
Samuel Choy
Tyler Eng
Ryan O'Connell
Ethan Chan
Harrison Chan
Casey Lee
Matthew Lee
Kyler Shih
Jake Wu
Ross McGinley
Nolan Lee
Robert Hong
Amanda Lau
Keith Lew
Laywood Fayne
Elissa Leung
Tyler Leung
Justin Tang
James Pan
Alexander Loo
Chloe Nguyen
Matthew On
Maxwell Foster
Marvin Wong
Kai Perez
Sunny Jiang
William Jiang
Tashi Fu
Daniel Liu
Ethan Ling
Michael Cho
Marco Chin
Eric Yang
Richard Yang
Aiden Look
Wai Sum Fong
2014 JBL FINAL LEAGUE STANDINGS as of 12/13/14
| | | |
| --- | --- | --- |
| TEAMS | won | loss |
| HARVARD | 4 | 3 |
| COLUMBIA | 1 | 6 |
| PRINCETON | 4 | 3 |
| YALE (CHAMPS) | 5 | 2 |
10/5 MS56 (220 Henry Street)
1-3pm Practice
10/9 PS126 (MAT 80 Catherine Street)
630-8pm Practice
10/12 MS56
1-3pm
Game 1: COLUMBIA 17, Harvard 12
Game 2: YALE 26, Princeton 16
10/16 PS126 (MAT)
630-8pm Practice
10/19 MS56
1-3pm
Game 1: HARVARD 36, Princeton 19
Game 2: YALE 20, Columbia 18
10/23 PS126 (MAT)
630-8pm Practice
10/26 MS56
1-3pm
Game 1: YALE 32, Harvard 19
Game 2: PRINCETON 23, Columbia 22
10/30 PS126 (MAT)
630-8pm Practice
11/2 MS56
1-3pm
Game 1: PRINCETON 18, Yale 12
Game 2: HARVARD 38, Columbia 26
11/6 PS126 (MAT)
630-8pm Practice
11/9 NO GAME
11/13 NO PRACTICE
11/16 MS56
1-3pm
Game 1: YALE 23, Columbia 20
Game 2: HARVARD 35, Princeton 11
11/20 PS126 (MAT)
630-8pm Practice
11/27 NO PRACTICE
11/30 NO GAME
12/7 MS56
1-3pm
Game 1: PRINCETON 27, Columbia 21
Game 2: HARVARD 26, Yale 18
12/11 PS126 (MAT)
630-8pm Practice
12/14 MS56
1-3pm PLAYOFFS
Consolation: #3 Princeton 22, #4 Columbia 16
Championship: #1 Yale 18, #2 Harvard 17

CLICK BELOW

2013 schedule/standings

2013 Team Rosters

November 30, 2013

3rd Annual Chinatown Community
Junior Basketball League

COME TO THE CHIP

This Sunday, November 24th - Come down and show your support to this season's hardworking JBL'ers as they compete for the coveted Championship of the 3rd Annual Chinatown Community Junior Basketball League (JBL). Tip off time for the CHIP is 2pm. The Consolation game tips off at 1:20pm.

M.S. 56 school located at 220 Henry Street.

SEE YOU THERE

It's here - the 3rd Annual Chinatown Community Junior Basketball League (JBL) sponsored by MANHATTAN BRIDGE ORTHODONTICS. This year's JBL, tips off on October 11th at I.S. 131 School located at 100 Hester Street.

Our league is for beginners or intermediate ballers (ages 9-14, grades 4-9) who want to improve their game. Coaches will teach the proper fundamentals in performing lay-ups, dribbling, passing and shooting. We will also help foster teamwork and communication through a variety of teaching methods including skill sessions, practices, and games. Ample playing time for each player will be stressed.

This year's league wil see the participants divided into two divisions: College and NBA. The College division will comprise of rookie ballers and those still learning the fundamentals. The NBA division will feature ballers who have just a little more skill and those that are vastly improved.

o 8 to 12 week season with 1 practice or 1 game per week
o Championship games in each age group/division
o Skills contest - foul shooting, hot shots, etc.
o League Mesh Jersey and Awards

OBJECTIVES AND GOALS

1 - Providing a fun, healthy & nurturing environment for kids in a team sports atmosphere.
2 - Through the League, we hope to promote and develop the basic values of:
· sportsmanship and teamwork through healthy competition
· self-esteem, friendship and cooperation
· respect for individuals - teammates & competitors
· love of the game

"WE CARE ABOUT OUR COMMUNITY"

Hosted by the New York Rockits Athletes In Action

VOLUNTEERS ARE WELCOME: parents, experienced ballers, interested in assisting us as coaches or assistant coaches should contact
JBL Commissioner KEVIN LOW at: hapkilow@yahoo.com

For more info:email: hapkilow@yahoo.com

SPURS
CLIPPERS
PELICANS
NUGGETS

Dominic
Kevin 
Eric
Justin Cheung
Ashley
Robert
William J
Kaylee
Jake Greenberg
Victor

William Chin
Vincent
Justin Lim
Derek
Sean O'C
Tashi
Matthew Pan
Matthew Lee
Ryan O'C

Jonathan
Tad
Sean Chung
Ian
Emma
Daniel
Sunny
Zoe
Elissa
Kelly Dong

Ryan Lee
Justin Yu
Allen
Victoria
Keith Lew
Raymond
Harrison
Ethan
Casey 
DUKE
KENTUCKY
LOUISVILLE
NORTH CAROLINA

Justin Eng
Joseph Hong Jr.
Matthew Chan
Jordan Chan
Justin Chau
Britney Toh
Marco Chin
James Pan
Matthew On

Masefield Ng
Steven Lee
Zoe Sat
Kelly Dong
Andrew Dong
Nolan Lee
Dylan Tran
Perry Tran
Randy Tran
Brandon Yuen

Marvin Wong
Ethan Ling
Joshua Lin
Rachel Lee
Madison Roberts
Jasmyne Roberts
Chris Choy
Justin Tang
Aaron Chiu

Nicholas Cai
Benson Li
Dylan Lee
Eric Chen
Ray Ye
Mia Chang
Cara Chang
Kevin Yu
Hubert Chen
Alexander Loo 

| | | |
| --- | --- | --- |
| TEAMS | won | loss |
| CLIPPERS | 0 | 0 |
| NUGGETS | 0 | 0 |
| PELICANS | 0 | 0 |
| SPURS | 0 | 0 |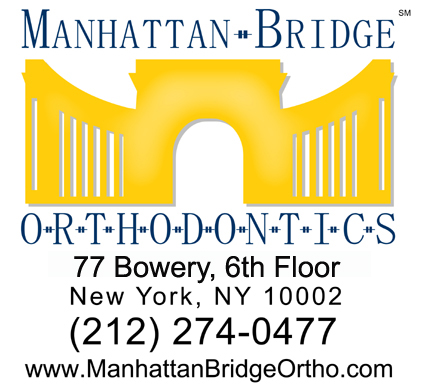 | | | |
| --- | --- | --- |
| TEAMS | won | loss |
| DUKE | 2 | 5 |
| KENTUCKY | 3 | 4 |
| LOUISVILLE | 5 | 2 |
| NORTH CAROLINA | 4 | 3 |

2012
Chinatown Community
Junior Basketball League

FINAL
STANDINGS

SCHEDULE

RESULTS

players code of conduct

parents code of conduct

ENERGY, EFFORT, ENTHUSIASM

2nd Annual Chinatown Community
Junior Basketball League

Welcome to the 2nd Annual Chinatown Community Junior Basketball League sponsored by MANHATTAN BRIDGE ORTHODONTICS and
NOM WAH TEA PARLOR.

Our league is for beginners or intermediate ballers (ages 9-14, grades 4-9) who want to improve their game. Coaches will teach the proper fundamentals in performing lay-ups, dribbling, passing and shooting. We will also help foster teamwork and communication through a variety of teaching methods including skill sessions, practices, and games. Ample playing time for each player will be stressed.

o 12 week season with 1 practice or 1 game per week
o Championship games in each age group/division
o Skills contest - foul shooting, hot shots, etc.
o League Mesh Jersey and Awards

OBJECTIVES AND GOALS

1 - Providing a fun, healthy & nurturing environment for kids in a team sports atmosphere.
2 - Through the League, we hope to promote and develop the basic values of:
· sportsmanship and teamwork through healthy competition
· self-esteem, friendship and cooperation
· respect for individuals - teammates & competitors
· love of the game

"WE CARE ABOUT OUR COMMUNITY"

Hosted by the New York Rockits Athletes In Action

VOLUNTEERS ARE WELCOME: parents, experienced ballers, interested in assisting us as coaches or assistant coaches should contact KEVIN LOW at: hapkilow@yahoo.com

For more info:email: hapkilow@yahoo.com

FINAL LEAGUE STANDINGS

as of 1/10/13
CELTICS - LEAGUE CHAMPIONS
| | | |
| --- | --- | --- |
| | won | loss |
| LAKERS (4th) | 5 | 6 |
| CELTICS | 8 | 3 |
| BULLS (6th) | 4 | 7 |
| THUNDER (2nd) | 5 | 6 |
| KNICKS (5th) | 5 | 6 |
| HEAT (3rd) | 6 | 5 |
Thursdays at PS126 (MAT)80 Catherine St 630-830pm (PRACTICE ONLY)
Fridays at IS131 100 Hester St 630-730pm (1 GAME)
Sundays at MS56 220 Henry St 130-3pm (2 GAMES)

January 6, 2013 - Championship Game 1:30pm @ MS 56 School - 220 Henry Street
CELTICS 21, Thunder 15
Playoffs
January 4, 2013 - 6:30-8:45pm @ I.S. 131/Chinatown YMCA - 100 Hester Street
Game 1: KNICKS 24, Bulls 23
Game 2: HEAT 21, Lakers 20