November 5, 2017
HEADLINES
TEAMS READY TO TIP OFF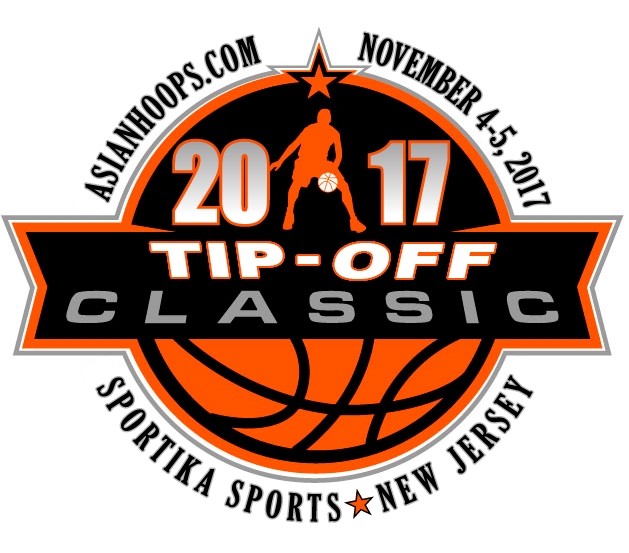 HOOP SEASON IS UPON US and Asianhoops.com is proud to play host to the 2017 TIP-OFF Classic scheduled for the weekend of November 4-5 at Sportika Sports in Manalapan, New Jersey. A total of 38 teams (30 youth teams & 8 Men's teams) will tip off the Asian basketball season and vie for the coveted championships in six (6) divisions (Sporika is the most talked basketball facility on the east coast with seven courts).
This year's edition features teams from the Chinese, Filipino, and Korean community with players from numerous Asian ethnicities. There's more. Gators Basketball International will be traveling from Toronto, Canada to compete in this year's event. Thanks to all the coaches, captains, and team organizers for making this tournament possible.
GAME SCHEDULES - click to download in pdf
SATURDAY, 11/4/17

All Games Played in the
2nd Floor Gym

Courts 4,5,6,7

BOYS 10U

BOYS 11U
(revised)

BOYS 13U

BOYS 15U
(revised)
championship game @5:30p

MASTER SCHEDULE
(revised)

SUNDAY, 11/5/17

All Games Played in the
2nd Floor Gym

Courts 4,5,6 and 7

Due to some last minute facility changes, we had no choice but to reschedule some games. Please download a new copy of tomorrow's game schedule. Apologies of the last minute changes.

BOYS 18U
(revised as of 9pm-11/4/17)

FRIENDSHIP
(revised as of 9pm-11/4/17)

MASTER SCHEDULE
(revised as of 9pm-11/4/17)
2017 TIP OFF CLASSIC PARTICIPATING TEAMS

BOYS 10U - 11/4/17

HUSAY JC
JUNIOR ROCKITS
NEW YORK TITANS


BOYS 11U - 11/4/17

GAME CHANGERS NJ
GATORS BBALL INTERNATIONAL
HUSAY JC
JUNIOR ROCKITS
LUNAR NYC
NY TITANS

BOYS 13U - 11/4/17

FPOTL
GATORS BASKETBALL INTERNATIONAL
HUSAY JC
JUNIOR ROCKITS
LUNAR NYC
NY TITANS


BOYS 15U - 11/4/17
CHINATOWN LIFE ROCKITS
GAME CHANGERS NJ
GATORS BASKETBALL INTERNATIONAL
GOLDEN HORIZON CRUISERS
HUSAY JC
KSANY
NEW YORK TITANS - ANDY
NEW YORK TITANS - GMAR

MENS FRIENDSHIP- 11/5/17

CBC - MD
CT K.F.C.
FASTBALL
NEW YORK CROSSBEARERS
NEW YORK CITY FALCONS
NEW YORK TITANS
ROCKITS ALUMNI
VINTAGE NYC


BOYS 18U - 11/5/17

BOSTON KNIGHTS
HUSAY JC
LUNAR NYC
NEW YORK TITANS
PHILLY RISING SUNS
YOUNG LIFE ROCKITS RED
YOUNG LIFE ROCKITS BLACK

For more information,
click here.

Chinatown Community Junior Basketball League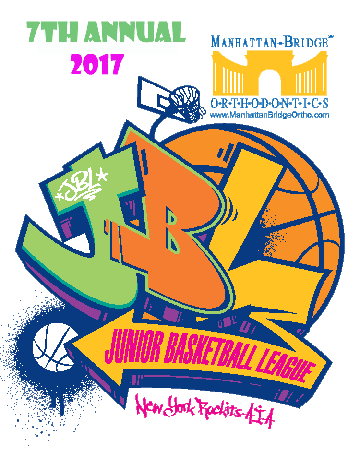 Summer's over and that signals the start of the 7th Annual Chinatown Community Junior Basketball League (JBL) sponsored by
MANHATTAN BRIDGE ORTHODONTICS.
Our league is for ideal for beginners and intermediate ballers who want to improve their game. Clinician/League Director Kevin Low and the coaches will focus on teaching the proper fundamentals in performing lay-ups, dribbling, passing and shooting. We will also help foster teamwork and communication which will develop the athlete mentally, athletically, and socially. Ample playing time for each player will be stressed so that everyone will have a game day experience!
PLAYERS CAN SIGN UP IN PERSON ON PLAYER EVALUATION DAYS @ M.S. 56 SCHOOL
Sunday, Sept. 24 or October 1; 2:00PM-3:30PM or sign up online.
For more information on how to sign up your child, click here.
RESULTS
SPECIAL THANKS TO OUR SPONSOR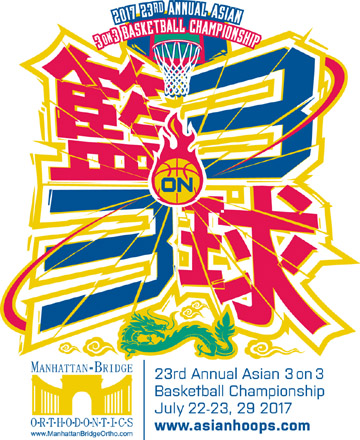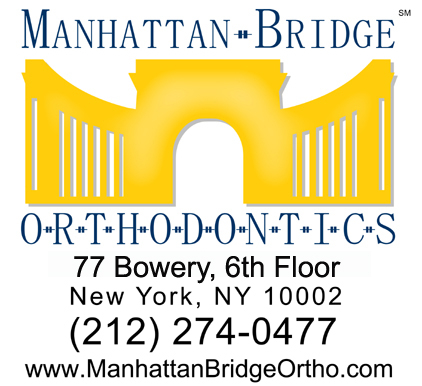 Click here for 3on3 information
SATURDAY DIVISION WINNERS
Showcase NYC - blacktop division
Yerp - Hoosier East division
Ramen & Meatballs - 5'10" under
Lunar NYC - Girls 17u
SUNDAY DIVISION WINNERS
New York Titans - Boys 11u
Junior Rockits - Boys 13u
New York Flightz - Boys 15u
Young Life Rockits - Boys 17u
Cash Us Outside - Hoosier West
Showcase NYC - Park Baller Gold
40 is the new 20 - Park Baller 2
Rockits Atari - Women

special thanks to the team organizers, coaches, captains, players,
family, friends and volunteers for all your support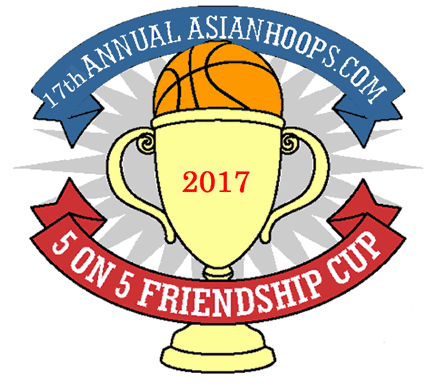 2017 FRIENDSHIP CUP - about the ball
The 17th Annual 5on5 Friendship Cup held over the weekend of June 10-11 at Roosevelt Park was all about friends getting together to some bball and hanging with the boys. Mission accomplished. On Saturday, championships in the Men's C, C+ and B divisions followed by Sunday's exciting youth bballers taking it to the rim. Congrats to everyone for coming down to hoop it up.
Men's C: JACK'D UP; Men's C+: CT K.F.C.; Men's B: ROCKITS ALUMNI
Boys 13u: JUNIOR ROCKITS; Boys 15u: Chinatown Life ROCKITS;
Boys 18u: Young Life ROCKITS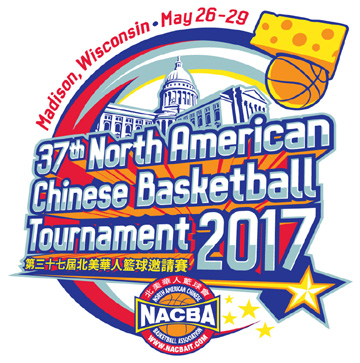 MADISON, WISCONSIN - BIG 10 FUN
5/29/17: A weekend full of exciting hoops, nice weather, and the world's biggest BRATFEST were just some of the big time happenings at the 37th Annual NACBA Invitational Basketball Tournament in Madison, Wisconsin. In total, there are seven newly crowned champions for 2017. For more, go to www.facebook.com/nacba and www.nacbait.com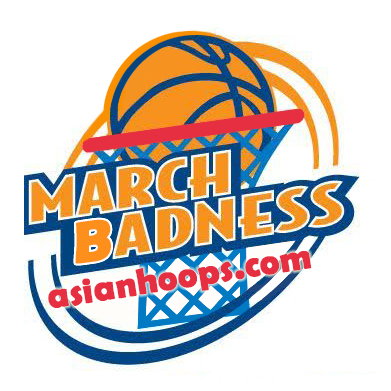 ASIAN YOUTH BBALLERS CAN DANCE TOO
3/25-26/17: Sportika Sports, the new indoor megafacility with seven courts was the perfect host of the 1st Annual March Badness Basketball Tournament sponsored by Asianhoops.com. The weekend was filled with basketball highlights galore as these hoopsters were ballin and showcasing their skills amongst the backdrop of the NCAA Big Dance March Madness Tournament that was already underway. Congratulations to all the 2017 champions. See you in 2018.
2017 CHAMPIONS
Boys 9u: NY Junior Rockits
Boys 11u: Husay JC Gray;
Boys 13u: Husay JC
Boys 15u: ISS Flightz
Boys 18u: Boston Hurricanes
Mens Friendship: Showcase NYC
Women's: NY Lady Rockits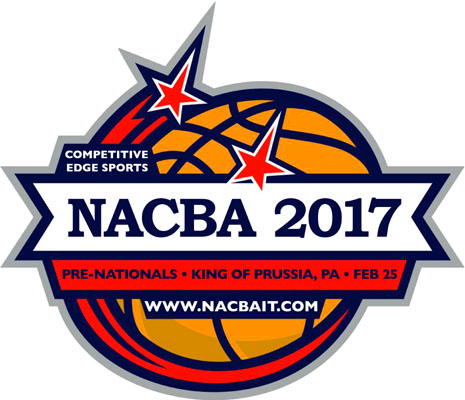 ASIAN HOOPS - ALL ABOUT FUN
2/25/17 - Asian basketball is all about fun and nowhere was it ore evident than at the NACBA 2017 Pre Nationals at Competitive Edge Sports - King of Prussia, PA. Forty-four teams from the east coast and Canada came to play. Teams from Toronto, Boston, Washington, Philadelphia, New Jersey and New York were well represented in addition to all the ethnic groups - Filipino, Korean, Japanese, Chinese, Burmese, Malaysian, Tibetan, just to name a few. But it was the youths participating in the 11u and 13u divisions that put a smile on your face as you watch them go up and down the court with so much energy and passion. Keep working hard.
2017 CHAMPIONS
Boys 11u: HUSAY
Boys 13u: HUSAY
Boys 15u: BSANY
Boys 18u: AAYC SHARKS
Mens Friendship: NJ KNIGHTS
Men's Open: TEAM DC
Women's: LUNAR NYC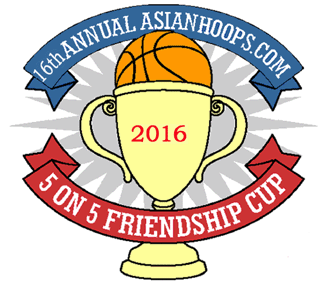 JUNE 18 RESULTS
Boys 13u - Junior Rockits
Boys 15u - NY Titans
Boys 18u - AAYC
Women's - NYC Sabres
JUNE 12 RESULTS
Men's B - NY Ttans
Men's C+ - Flying Tigers
Men's C - Logos
6/12/16 & 6/18/16 - The weather was nice and the action on the courts was exciting as the 16th Annual 5on5 Friendship Cup tipped it off on Sunday, June 12th and Saturday, June 18th. Great to see returning teams and those formed just for this year's tournament. It was an opportunity to hang out with friends and play some bball too. Hope to see you all at the 22nd 3on3 in late July.

Philadelphia Suns Spring Invitational
4/2/16 - The Philadelphia Suns and the Bucksmont Indoor Sports Center played host to the 2016 Philadelphia Suns Spring Invitational as teams from the east coast gathered for another round of exciting Asian bball action. Divisions of play include:
Boys 11u, Boys 13u, Boys 15u, and Men's Friendship. In the Boys 11u, Lunar NYC took top honors. The Boys 13u and 15u saw the Rockits boys teams claim both championships. Finally, the Men's Friendship division was captured by Fastball Fong.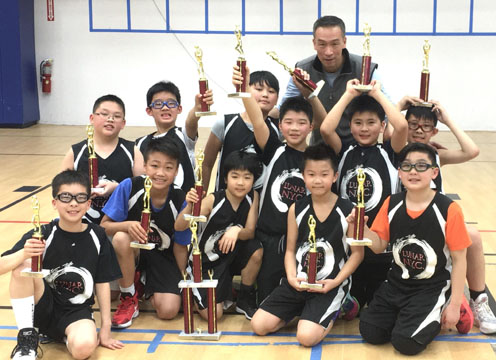 BOYS 11U CHAMPS - LUNAR NYC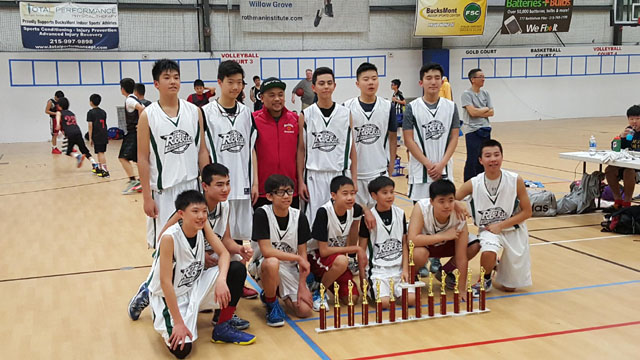 BOYS 15U CHAMPS - NY CHINATOWN LIFE ROCKITS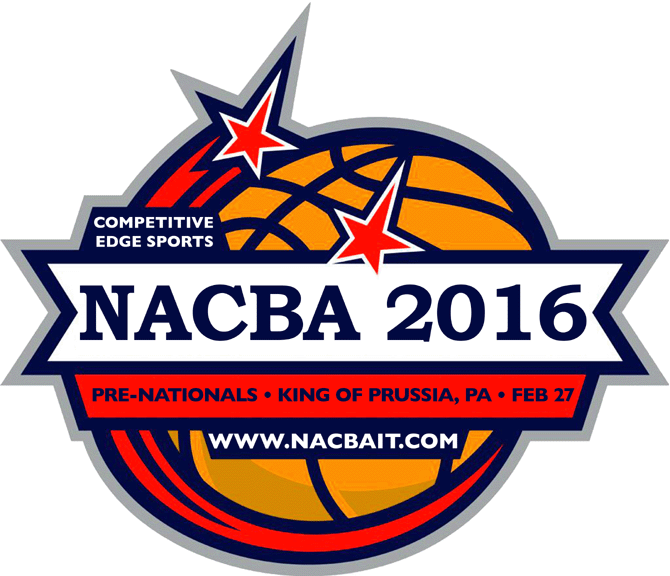 CANADA CONTINUES TO RULE AT 2016 NACBA PRE-NATIONALS

+ new york and new jersey youth teams also shine
2/27/16 - March Madness started early this year as the NACBA hosted 46 teams in the annual Pre-Nationals at Competitive Edge Sports (King of Prussia, PA) on Saturday, February 27th. Buzzer beaters, overtimes and exciting break your ankle moves ruled at this year's tournament. In the end, seven teams captured the coveted title of NACBA champions led by the continued success by our Canadian brothers/sisters from the CCYAA organization. CLICK HERE FOR THE COMPLETE SCOOP.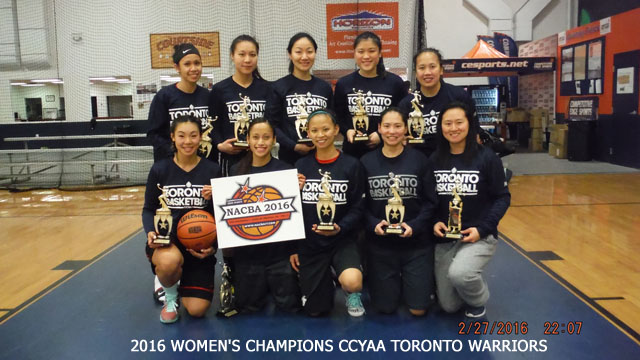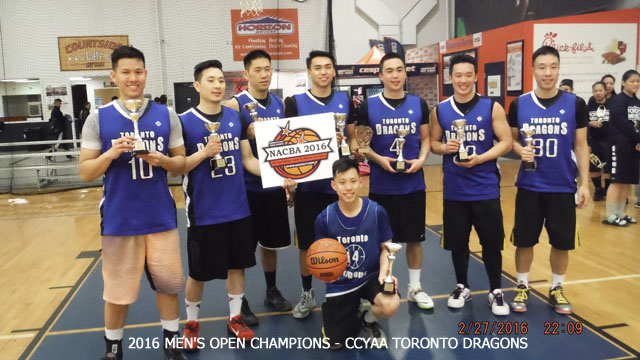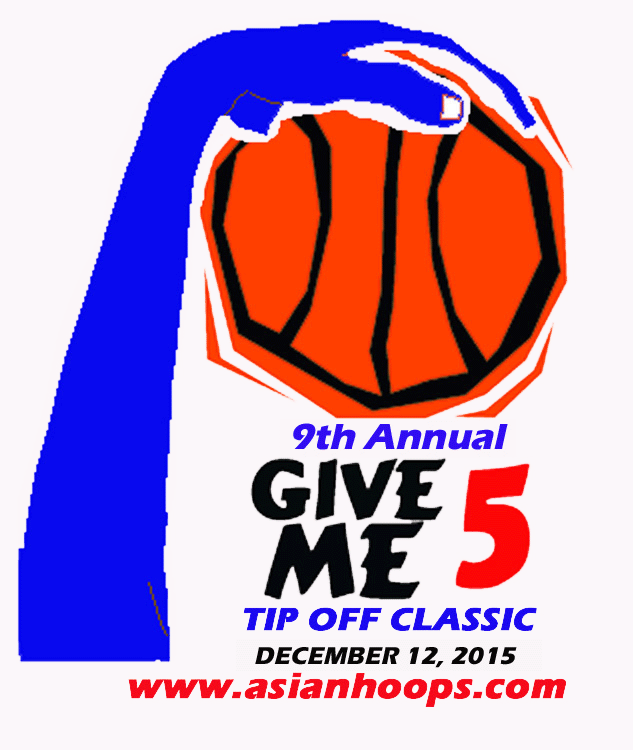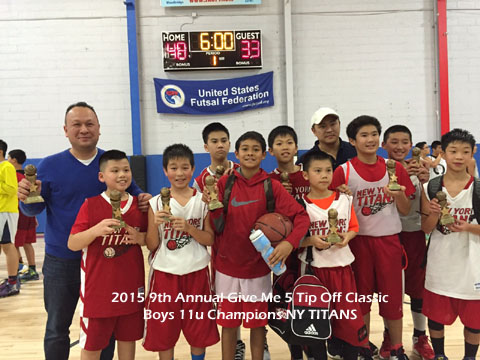 BIG DAY FOR MANY AT GIVE ME 5
12/12/15 - It was a BIG DAY at the 2015 9th Annual Give Me 5 Tip Off classic as twenty-six teams battled it out for one of five championships at Coastal Sports in Fairfield, New Jersey. For more, click here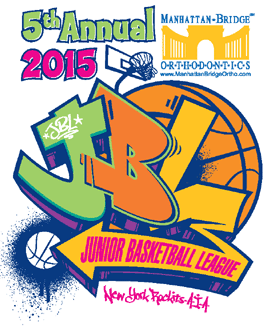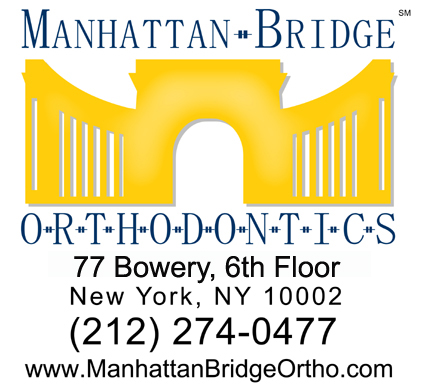 The 5th Annual Chinatown Community Junior Basketball League (JBL) sponsored by MANHATTAN BRIDGE ORTHODONTICS came to a close this Sunday, December 13th with the championship game. The league leading UCONN defeated Georgetown in the exciting finale. Thanks again to Kalvin and Jenny Lee of MBO. Thanks to all the coaches, volunteers, and parents for another exciting season.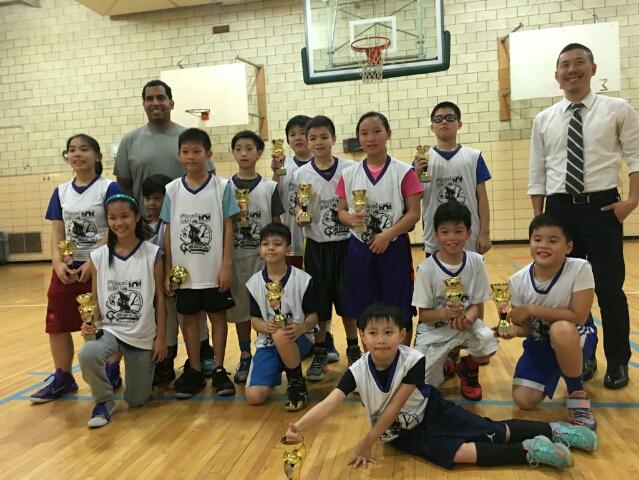 The evening was electric as over 450 alumni, friends and family members celebrated the 30th anniversary of the New York Rockits Athletes In Action organization. Early on, members welcomed New York Knicks legend, John Starks who dropped by to sign autographs and take pictures courtesy of founder, Leo Hirata. The evening continued on with special presentations to Richard "Quan" Wong, Denny Lee and NYC Sabres/NY Falcons founder, Tom Law. Throughout the evening, commemorative T-shirts were handed out to members and raffle prizes were offered to those lucky winners.
Special thanks to all the sponsors, donators, contributors for their generosity. Also, thanks to all the community organizations for attending and celebrating with us.
Nice seeing everyone. See you all again in five years!!!
Happy Holidays,
Denny, Quan, Kevin Low, Ken Lee, Nelson Yu
NEW YORK ROCKITS DOUBLE UP IN PHILLY
October 24, 2015 - The New York Junior Rockits and the Young Life Rockits captured the championships in the boys 12u and boys 18u divisions at the 2015 Philadelphia Suns Fall Invitational. Playing in the first tournament of the 2015-2016 hoop season, Coach Kevin and the Junior Rockits came back and forced overtime before eventually defeating the NY Titans in another exciting finale. For the Young Life Rockits, it was their 2nd championship of the season as Coach Ken Lee has the boys playing some spirited defense coupled with some timely shooting. With a roster of 8 players (4 of which were from the boys 15u team), the victory was definitely rewarding. For more, go to www.nyrockits.org

The 21st Annual Asian 3on3 Basketball Championships enjoyed great weather and buzzer beaters galore. The action was non-stop and the only thing that was raining - were the TREYS. In all, over 180 teams came to Chinatown to enjoy the two weekends full of hoops and fun.
Asianhoops.com has decided to create a fan poll for best game of the weekend. Winners get a free entry to next year's 3 on 3. Go to the asianhoops FACEBOOK join now - CLICK HERE
Add more friends to like our page for more votes! Get your votes in now!
Feel free to add other exciting games to poll
Thanks to everyone that participated in the 21st Annual 3on3. We look foward to having you back in 2016.
Congratulations to all the 2015 3on3 champions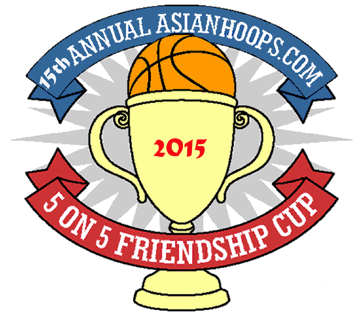 SUPER, STUPENDOUS, SCINTALATING
The first weekend of the Friendship Cup was indeed SUPERB as the up and comng youth ballers from around the NYC/NJ region got the opportunity to hoop it up on Saturday, June 13th. Chinese, Filipino and Korean basketball teams were all well represented. The family atmosphere was ever present as the adults came out in full force to cheer on their sons, daughters, nephews, grandkids, et al.
The second weekend was hampered by light showers but we were still able to complete most of our games except for a few. Eventually, we were able to complete the Men's AB division on June 30th with the Rockits Alumni taking the championship over young studs, Jack's Crew. In the Women's division, the NYC Sabres prevailed over the NY ISS Flightz.
Thanks to all the teams for participating in the first weekend of the 15th Annual Friendship Cup. Our champions for 2015 are:
Boys 11U: JUNIOR ROCKITS
Boys 13u: JUNIOR ROCKITS
Boys 15u West: LUNAR NYC
Boys 15u East: NEW YORK TITANSx
Junior Men 18u: NEW YORK TITANS
Men's C: NAPHI
Men's CC: ROCKITS REUNITED
Men's B: PIONEERS
Men's AB: Rockits Alumni
Women's: NYC Sabres
The FRIENDSHIP CUP gives players of all abilities a chance to form a team of friends, family members, or just those who love the game to play some 5on5 full court streetball. It's a chance to hang out with friends; or even grab some dumplings and a bubble tea in Chinatown.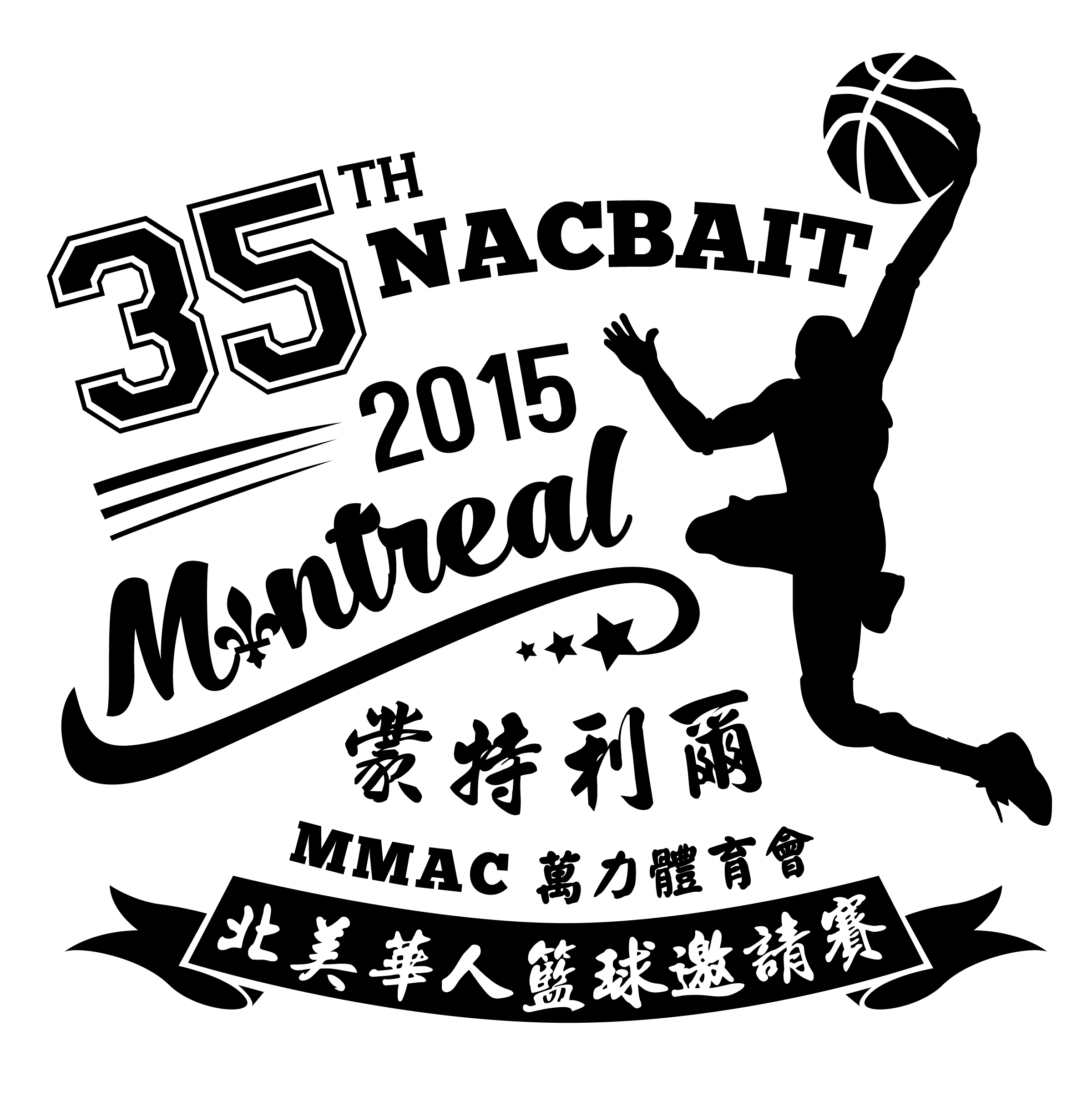 35th ANNUAL
NORTH AMERICAN CHINESE BASKETBALL ASSOCIATION INVITATIONAL TOURNAMENT

May 22-25, 2015
MONTREAL, CANADA
LUNAR NYC AND NY TITANS LEAD THE WAY
The 35th Annual NACBA Invitational Basketball Tournament held over the Memorial Day Weekend was highlighted by the victories of two local New York basketball organizations: LUNAR NYC (formerly the USAB Warriors) and the NEW YORK TITANS. In the action packed Men's Open division (the NACBA's highest rated division), Coach/Founder Bill Chan and his Lunar NYC took the coveted championship and the title of "NATIONAL CHAMPIONS" by defeating the Toronto Huskies, 59-35. Led by the outstanding play of MVP Joe Vines and team members, Sabatino Chen, and Austin Yuen, this trio was unstoppable.
In the Junior Men 18-under division, it was the New York Titans who took home the coveted championship by defeating the Markham FCCM team, 38-31. It was the first national championship for the Titans organization as founder/organizer Leo Lee and his coaches have steadily built a powerhouse in only a few short years after a break of 15+ years. Coach Tommy Cheung is especially proud as his son, Preston Cheung took MVP honors and displayed and exciting brand of team basketball.
Congratulations to all the newly crowned champions and to all the teams for participating.
Women's Open: TORONTO WARRIORS
Girls 18u: VANCOUVER STRATHCONA
Boys 15u: TORONTO CCYAA
Men's Friendship: MARKHAM FCCM
Men's 35+: TORONTO CCYAA
Men's Old School 50+: TORONTO CCYAA
Hope to see you in Dallas, Texas in 2016. The NACBA and Team Dallas will be looking to show you the Wild West.
Thank you to Richard Chin, Casey Wu, MMAC (Montreal Mynix Athletic Club) and its volunteers for hosting a wonderful event.
For the latest happenings on this year's tournament, 2016 and a special project to be announced on October 1, 2015, please "LIKE" our Facebook page: www.facebook.com/nacba or go to www.nacbait.com.

SATURDAY, APRIL 25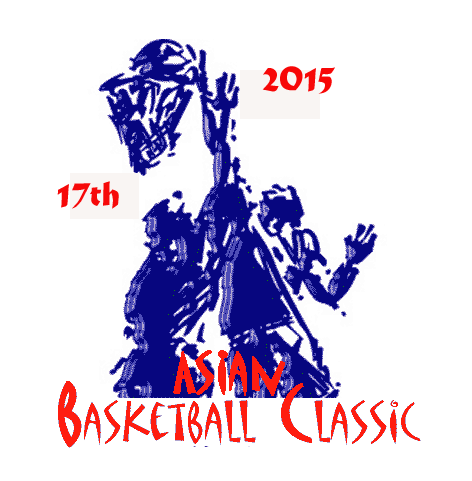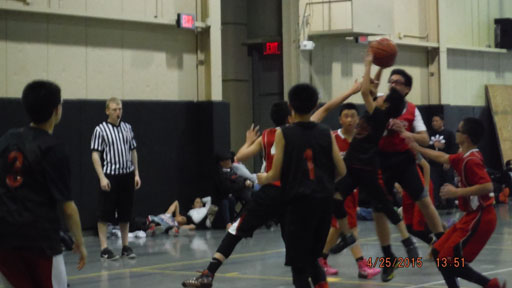 13u Junior Rockits point guard Ethan Chan taking it up strong - FEARLESS!!!
Titans, Rockits, and Borough City Ballers - victorious
The 2015 17th Annual ABC - Asian Basketball Classic - one of the longest running Asian basketball tournaments on the east coast was yet another opportunity for the Asian basketball community to get together and hoop it up. Although this year's tournament only hosted 3 divisions compared to years past. The action was non-stop. In the Boys 13u division, the Junior Rockits played superbly and defeated the NY Titans. In the Boys 15u division, it was the NY Titans defeating Husay-JC, an all-Filipino team. Finally, in the Men's Friendship, the Borough City Ballers outlasted the Boston Knights - 4 generations. For more, click here.